Wow, really wow. This is what I call an efficient, modern service, well done and thank you very much.

Gerhard Olivier
My glass has just been delivered and I am super impressed with the fast delivery and beautiful packaging. Thank you so much !!

Suzaan Maritz
"Thank you so much I received the parcel... Very efficient service kudos. Keep up the good work."

Robert, SOMAG Enterprise
"Thank you so much as always for your excellent outstanding service, I received the glass in good order"

Debbie Port Shepstone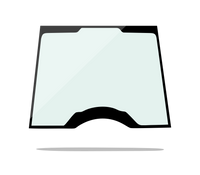 About us
Our team has more than 45 years of combined experience in the industry, from manufacturing to wholesale, retail and fitment. We however now focus solely on the supply and distribution of glass.
We are fully conversant with the products, their applications, safe handling and a plethora of other industry specifics. More importantly we understand the urgency of getting the right product to the right place at the right time!
At Cabglass we strive to take the hassle factor out of sourcing the correct product for our customers application. For this reason we take care of all the details, from identifying the right glass to packaging it safely and shipping it to your door.
We supply glass for bulldozers, compactors, dump trucks, excavators, FEL (front-end loaders), telehandlers, TLB (tractor loader backhoes) and tractors. We are constantly expanding our range to fulfill our clients' needs.
Contact Us